360 Virtual Tour
---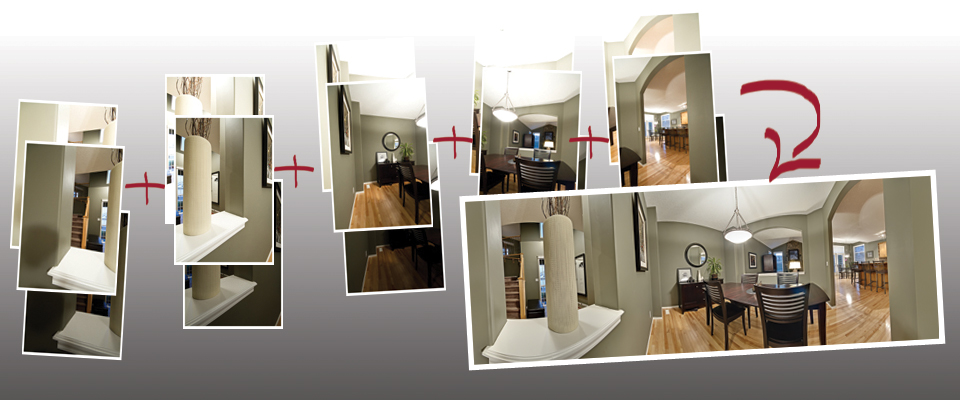 Virtual Tours (also called "panoramas") are interactive 360 degree presentations of a room or space. They are created by shooting a full series of photographes on a tripod and later combining, or "stitching", those photos in special software. Virtual tours provide the viewer with a full view of whatever room is shot, thereby maximizing exposure. Our real estate virtual tours are:
-Hosted in our web gallery with your other photos & videos.
-Offer full-screen mode to view large.
-Optimized for fast internet loading = less waiting time for your clients.
-NEW: iPhone, iPad, and Android phone compatible! Click here for an example.
How we do it

- We start by positioning the camera on a special virtual tour tripod head.
- We then photograph the entire room in a sequence of photos, advancing each frame on axis of the panorama head.
- Back in the office, we run the sequence of photos through special software to create a virtual tour (as above).
- We post the final virtual tour online to our web gallery and email you the link.
Book a 360 virtual tour for your poperty listing online or call (647)-834-5881.